Tribute to Dr. Alejandra Parra
We are deeply saddened to share with you that Alejandra Parra, Ed.D., Executive Director for the Office of Global Mobility, passed away on March 16, 2023, surrounded by her loved ones, after a long battle with cancer. Her radiant smile, infectious laugh, and boundless energy will be sorely missed by everyone who knew and loved her.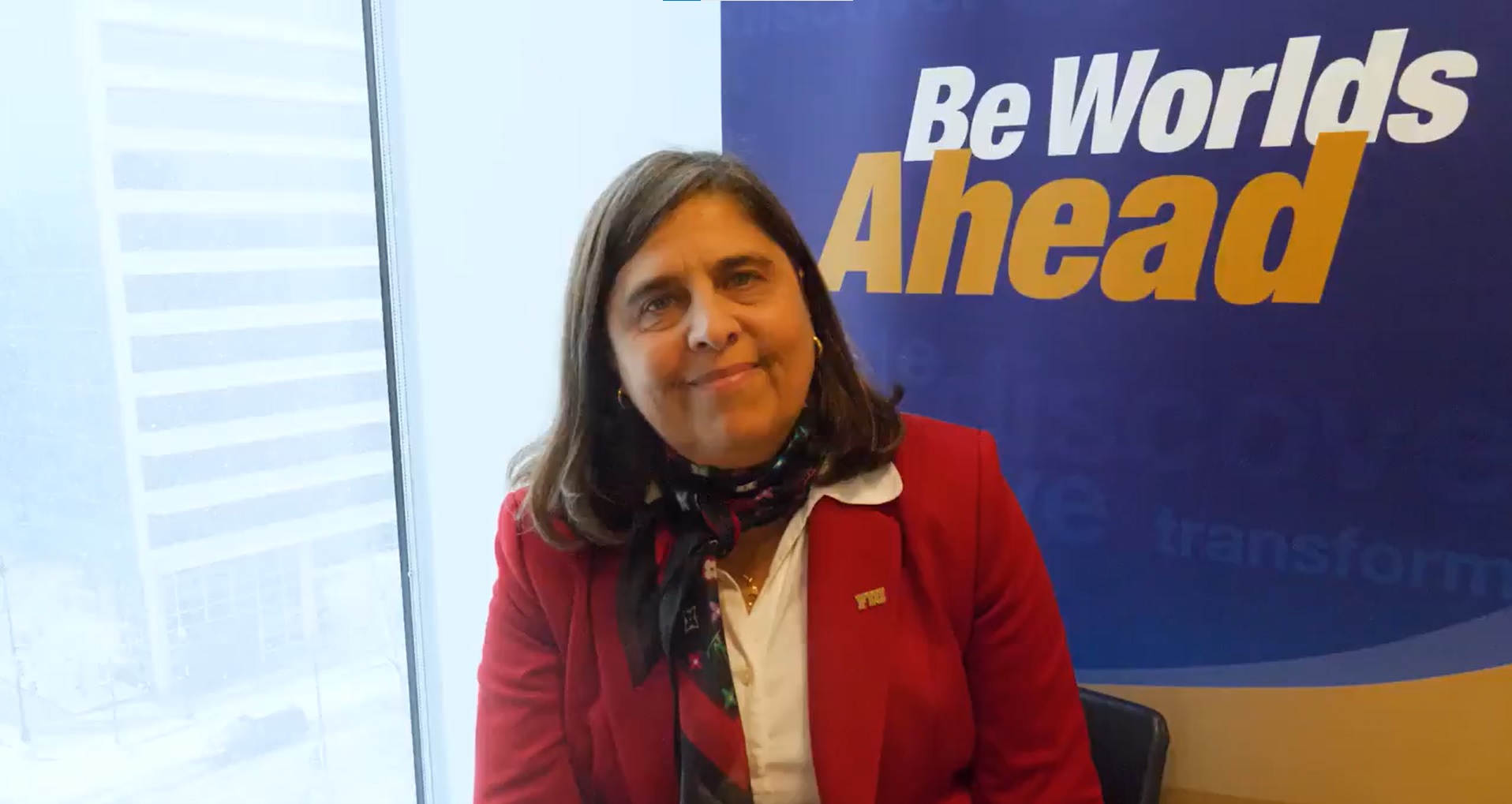 The consummate international educator, Dr. Parra had an unending passion for promoting and facilitating learning experiences across the globe. Throughout her 30-year career in the field, she nurtured thousands of international students and scholars, guiding them toward achieving their academic and professional goals. Dr. Parra also expanded the range of study abroad programs across the globe to meet students' needs and provided guidance to faculty and staff to ensure that all learning experiences were of the highest quality.
Dr. Parra's comprehensive knowledge in global mobility, both in and outbound, across higher education served as the critical backbone that kept our international community safe and on track towards its educational goals when the COVID-19 pandemic arose in Spring 2020. The unprecedented challenges the global pandemic presented required countless hours of responding to students' and faculty's needs and the recalibrating of office operations to virtually serve our 4,000 international students while ensuring compliance with the quickly changing U.S. entry requirements. Collaborating with the Office of Global Learning Initiatives, under her leadership, the team created and ran professional development workshops for faculty to offer 30 innovative virtual study abroad courses with a combined enrollment of over 2,100 students.
 Dr. Parra was regarded with the utmost esteem by international education peers throughout Florida. She held multiple leadership positions, including Chair for the Florida Association of International Educators, Florida Representative for the Executive Board of NAFSA Region VII, and NAFSA Academy Coach. Last year, Dr. Parra was recognized with the NAFSA Association of International Educators Region VII 2022 International Excellence Award.
 Dr. Parra first joined FIU in March 2017 as Senior Director for the Office of International Student and Scholar Services. In September 2018, she also assumed responsibility for the Office of Education Abroad, which expanded her oversight of global mobility of in and outbound students. Prior to joining FIU, she served as Director of Study Abroad at Nova Southeastern University.  She received an Ed.D. in Instructional Technology and Distance Education from Nova Southeastern University, with dissertation work focused on international cooperation in higher education.
 Dr. Parra is survived by her husband Sergio, her sons Federico and Andres, and her mother. To honor her legacy, please consider making a donation in her name to the FIU Office of Study Abroad Scholarship Fund.
 Elizabeth M. Béjar,
Provost, Executive Vice President, and Chief Operating Officer 
Florida International University
---