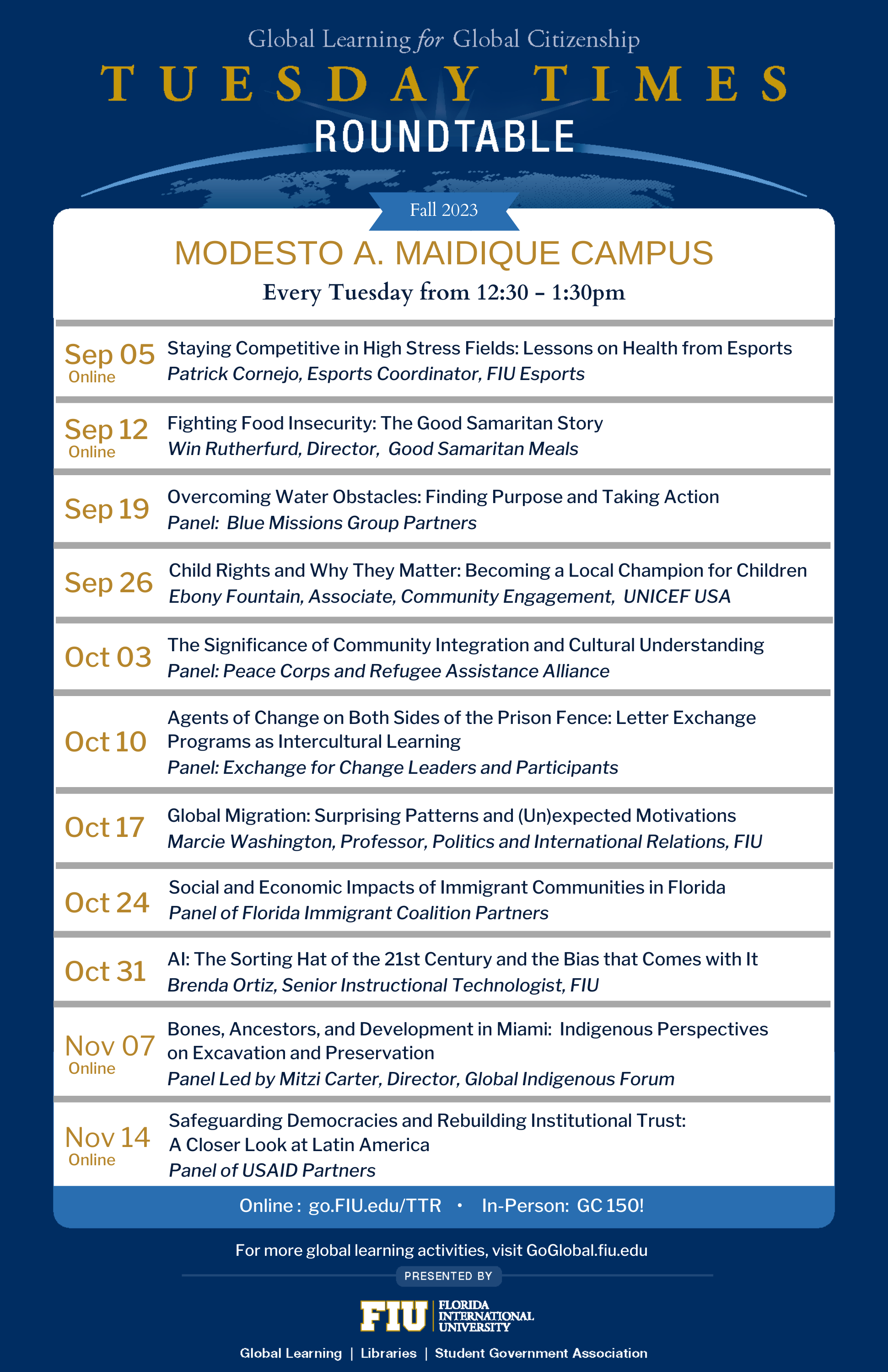 Tuesday Times Roundtable
The Tuesday Times Roundtable (TTR) is FIU's signature global learning event. Join us in GC 150 weekly for this series of moderated conversations about current global issues and trends. All TTRs are free and include a limited number of lunches for in-person sessions.
Upcoming Tuesday Times Roundtables
TTR will return in-person Fall 2023, please check back later.
Past sessions
TTR session topics can range on a wide variety of global topics, such as food security, social media, public health, finance, study abroad, and many more!
Browse and watch over 200 TTR sessions on our Youtube channel; there's bound to be something that piques your interest!
Interested in hosting a TTR session? Submit a topic today!
This student-facing event, presented in partnership with The New York Times, features weekly discussions led by community members to foster conversation about current global to local issues, trends, and problems. Share your passions and inspire the next generation of change-makers here at FIU!