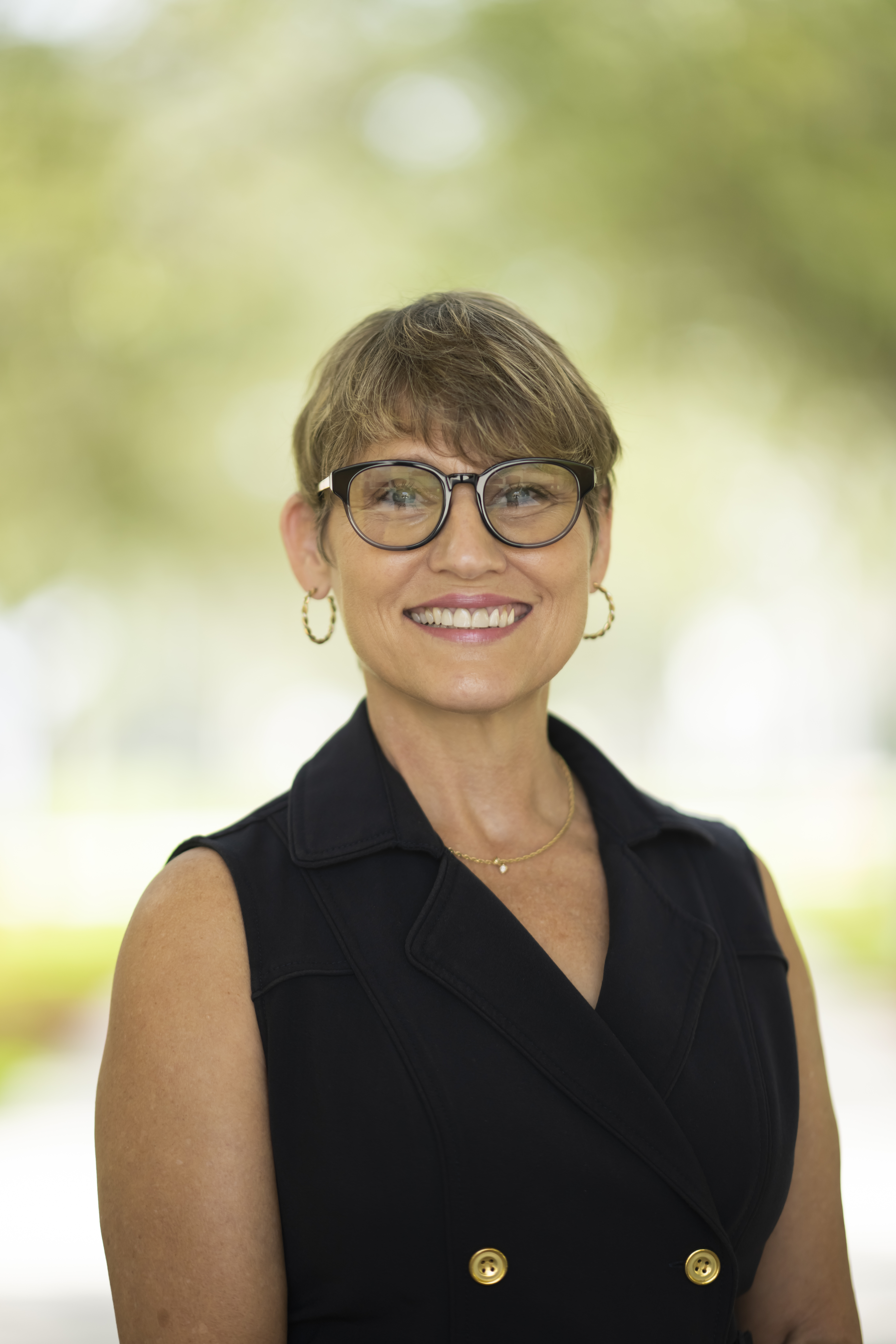 Sherrie Rhodes Beeson, MEd
Bio
Sherrie is a Program Manager in the Office of Global Learning Initiatives. She collaborates with faculty in the development and redesign of courses for global learning designation. Sherrie helps maintain continuous communication with faculty through the OGLI's monthly newsletter and through ongoing opportunities for global learning professional development. She also works with the Global Learning Curriculum Oversight Committee in its efforts to assess and ensure the continuous fidelity of more than two hundred and fifty Global Learning designated undergraduate courses.
Global learning brought her to FIU and her passion for it has been continuously fueled by her studies and work here. Sherrie is currently involved in research projects focused on pre- and in-service teachers' stories of global learning, the transformative effects of global learning experiences on undergraduate students, the intersection of college students' civic and cultural identities, and culturally sustaining professional development. She has written and presented internationally on these and other topics. Recent publications include, "Inspiring Examples of Critical Peace Education: Will We Rise to the Occasion?" (2018) in Theory & Research in Social Education and a review of Making Global Learning Universal: Promoting Inclusion and Success for All Students (2019) in New Horizons In Adult Education & Human Resource Development.
Sherrie is a PhD Candidate at FIU, and she holds a Master of Education in School Counseling from Dallas Baptist University, as well as a Bachelor of Science in Education with a Specialty in serving those who are Deaf and Hard of Hearing from Illinois State University.